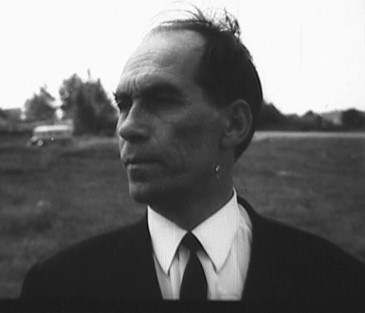 Today's historiography completely erases from human memory a whole series of achievements of the Soviet period. Riga circus is not an exception either. On the official page of the circus, in the section called "history", there are only a few lines about the Soviet period. Writing about the "occupation of Latvia by the USSR army", the compilers of this text did not bother to mention the all-Union glory of our circus troupe. Nor did they say that exactly during the Soviet era the circus toured far beyond the borders of the USSR – in Mongolia, Bulgaria and even Greece!
It is not surprising that the name of the long-standing circus director (1964–1980) Alexander Mlokit, who made great efforts to establish and develop the wonderful circus collective, was also forgotten. He was decent, intelligent and modest, a true worker who deservedly received the title of Honored Worker of Culture of the Latvian Soviet Socialist Republic. However, the peaceful, creative work to which he devoted many years was preceded by the difficult path of the front roads of the Great Patriotic War, which Lieutenant A. Mlokit honorably passed through.
On June 22, 1941, the son of a port worker, Komsomol member Mlokit decided to defend Soviet Latvia without hesitation. As part of the 43rd Latvian Guards Rifle Division, Alexander Mlokit went through the whole war. The battle for Moscow, Staraya Russa, the liberation of his native land – Latvia, with fierce battles for Aiviekste and Vietalva… Being a brave Komsomol leader, for many times he raised his fighters to attack. By the end of the war his chest was graced with the medal "For Courage" and orders of the Patriotic War of I and II degrees.
From the award sheet:
When performing a combat mission on January 14, 1944, when entering the enemy rear, Comrade Mlokit shouted "For Homeland!", "For Stalin!", "Forward!" and was the first to break in with the 2nd company, showing courage and heroism. When occupying defense in the village Manokovo, he was on the most critical site and was reflecting the attack of enemy tanks and infantry from 10:00 to 18:00. For stubborn resistance and repulsing 12 attacks in order, Comrade Mlokit managed to call on the entire Komsomol and non-partisan forces for a solid defense, before reinforcements arrived. He personally destroyed 18 German soldiers and officers from a light machine gun.
Alexander Mlokit met the victory in Riga, and was demobilized in 1947. Along with his fellow soldiers, he enthusiastically took up the post-war reconstruction of his native country.
I. Burlaks