Congratulations on the Victory Day of the Red Army and the Soviet people over fascist Germany in the Great Patriotic War of 1941–1945!
The Nazi leadership aimed to conquer living space for the German people as dominant over everyone else. According to racial theory, Jews and Gypsies were to be completely destroyed. The remaining peoples of the USSR were subject to be destroyed by hunger, as well as becoming slaves for the conquerors. Now few people are aware of all the horror that the Soviet people had to face. It was a real war of extermination.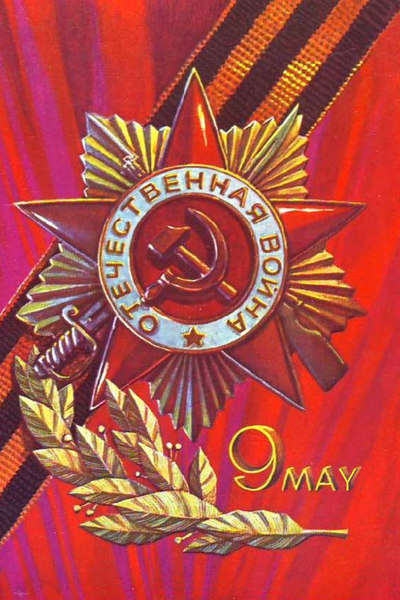 In the event of the victory of Germany, there was no question of any Latvia. According to German plans 1, the Reich Commissariat Ostland would be located in these territories. Most of the inhabitants were subject to eviction to the northern territories, a minority – assimilation. Culture, language should have disappeared forever. So why do nationalist parties, and from their submission some of the inhabitants, forget that without a victory day there would be not only the Latvian language, but also the Latvian people! How can one compare, put in one row the SS legionnaires who helped the Nazis implement the genocide policy in the territories occupied by the Germans, and the soldiers of the 130th Latvian Rifle Corps, who fought for the future of Latvia and its people (no matter how bourgeois propaganda tried to forget their feat). Why do they forget that even Messrs. R. Dzintars and J. Dombrava owe their lives not to the legionnaires, but to the soldiers of the Red Army.
In Latvia – the processions of SS legionnaires, in Russia – a memorial plate hung in St. Petersburg to the Nazi servant Mannerheim, in Ukraine – the glorification of Ukrainian collaborators. All these are links of one chain.
The ruling class is ready for anything, if only to keep in its hands the means of production, and therefore the power. He is ready to spit on the grave of the heroes who fell in the Great Patriotic War, the heroes who gave them life. After all, if anyone does not know, then fascism is the same capitalism, only discarding the "democratic outfit" and openly using terror (that is, intimidation!) To achieve its goals. Therefore, the capitalist authorities of any country have a warm attitude towards fascism and hate those who destroyed fascism – the Soviet people and the Soviet Union. Some politicians (as in the Baltic countries and Ukraine) can openly show this "warmth of their hearts", while others (as in Russia) are forced to hide it.
The people of Latvia must know their true heroes who fought against fascism for the sake of the life of future generations. Do not be a traitor to the memory of brave Latvian soldiers and officers who have broken the ridge of Nazi Germany. Like soldiers and officers of any other nationality who defeated German fascism.