Yesterday near the town of Ogre, local authorities destroyed a monument to the Red Army soldiers who liberated the village of Madliena from the Nazi invaders on September 26, 1944.
In a wave of protests and other actions against the Russian Federation because of the invasion of Ukraine, everything that can in any way be attributed to modern Russia is being crushed. Monuments to Red Army soldiers are no exception.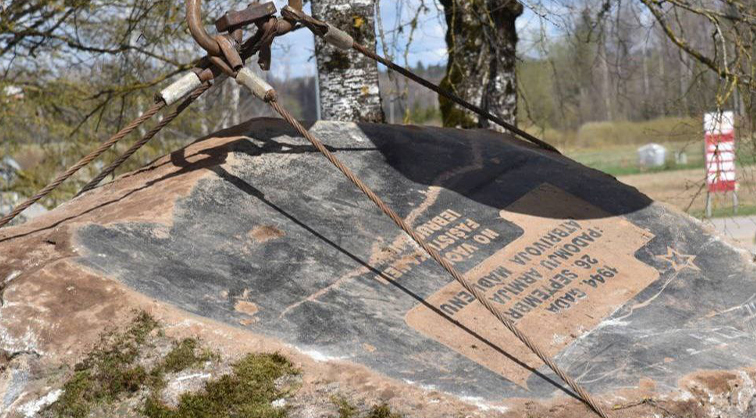 From a purely scientific, historical point of view, it can be argued that it was the victory of the Red Army (including the victory of the Latvian soldiers and officers serving in it) in the Great Patriotic War that made it possible to preserve both the territory of Latvia within its borders and its language, culture, and, of course, population. If Nazi Germany and its allies had won, the Reichskommissariat "Ostland" would have replaced the Baltic Republics here, most of the population would have been exterminated or resettled, and the rest would have been Germanized and turned into slave colonists (see Generalplan "Ost").
The barbarously demolished monument bears the date on which Madliena was liberated from the Nazis. Who do you think is demolishing anti-fascist monuments these days?