Lithuania: a quick news summary for the past two weeks
Our Lithuanian comrades have prepared information about what is going on now in Lithuania. We pass the floor to them.
This month will finally see the release of the so-called Adamkus case in the Lithuanian language. Fatou Bensoudai, a prosecutor for the International Criminal Court (ICC), has been assigned to lead the preliminary investigation. Adamkus is the former president of Lithuania who is accused of creating a "top-secret CIA prison" in his own country which was used to torture people of Arabian descent. The translation work has already taken more than a year. Fortunately, constant appeals from Lithuanian citizens have finally paid off. This case clearly shows the true political ambitions of the Lithuanian government.
Meanwhile, the pre-trial detention of A. Paleckis has been extended for another two months, despite the fact that Paleckis has been under police custody for more than one and a half years. The absurdity of this case is so obvious that recently more than 50 signatories have appealed the decision to protect A. Paleckis from political repression (including many Lithuanian MPs, a former European Commissioner from Lithuania, a former prime minister and many other influential figures). The appellants admit that they feel no sympathy towards A. Paleckis. However, this politically motivated prosecution means that Paleckis can easily beat the case in Strasbourg which will undoubtedly make him a martyr-like figure. This in turn may force the international community to adopt a strict stance towards Lithuania. Paleckis is actively prosecuted for his investigation of the 1991 shooting near the Vilnius TV Tower which demonstrates that the event was an armed provocation orchestrated by the Lithuanian nationalists. On April 6 Paleckis has been freed from custody on a 50000 euros bail. He is now on six months' house arrest with police supervision. He also has to wear a GPS tracker.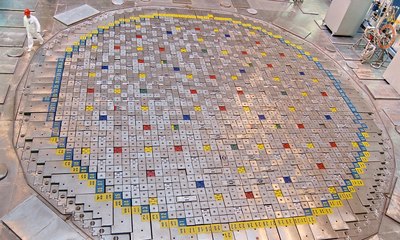 Due to spread of the novel coronavirus some retail chains are now offering increased salaries to those who continue to work during the emergency. For example, IKI has allocated 250 thousand euros. If one divides the money to all affected employees, then each worker will receive an extra 50 euros a month. LIDL was a bit more generous, as its salary bonus ranges from 65 to 130 euros. Other stores stay quiet. The opinion of labor unions is quite peculiar: they call for increased financial assistance for workers and praise the actions of IKI and LIDL. However, these union do not mention that this is a laughably small raise since their workers are in extreme danger because of the ongoing SARS-CoV-2 outbreak. They have to wear masks which makes their work even more physically demanding. We continue to monitor the situation. Perhaps, some company ("yellow") unions might have a sudden change of heart. There used to be a law which specifically stated that an employee working in dangerous conditions is entitled to at least 50% bonus on top of their usual salary. Now, the majority of workers are bound by collective employment contracts. This means that the employer effectively has a free reign over his employees in terms of wages and hazard pay. This means the these retail chains cut their losses at the expense of the workers.
In other news, the government will allocate 1 billion euros towards business bailouts. However, a vote to raise the wages for health care professionals during the emergency has failed – the lawmakers failed to obtain the minimum amount of votes necessary (71). The health care minister now promises "at least a 15% pay increase" for medical workers. When workloads have doubled or oven tripled due to the ongoing epidemic, this proposal sounds great, doesn't it? Small business owners (petite bourgeoisie) are now talking about the "crisis in the government" which is not so far from the truth. If the parliament during an emergency cannot agree on hazard pay for medics that fight tooth and nail to keep us safe, then it is indeed idiotic. But I feel that the situation in your country is not so different from ours.