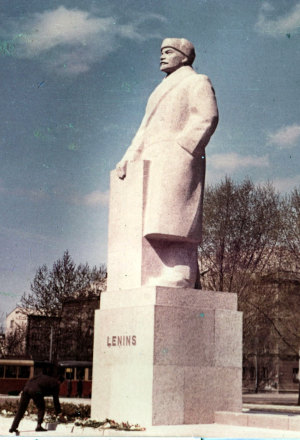 On April 22, 1870, Vladimir Ilyich Ulyanov (Lenin) was born in Simbirsk (now Ulyanovsk) – the leader of the world proletariat, a genius who most accurately and truly portrayed modernity, who made an invaluable contribution to the development of social science, which gave the peoples of the world hope for building a fair society.
The Menshevik A. Potresov gave Lenin a bright characterization:
"Nobody, like him, knew how to infect with his plans, to impress with his own will, to subjugate his personality, like this seemingly unprepossessing and rude person who apparently does not have any details to be charming. Neither Plekhanov, nor Martov, nor anyone else had the secret of the directly hypnotic effect exerted by Lenin on people, I would say, of domination over them. But only after Lenin they unquestioningly followed, as after the only, undisputed leader. For only Lenin was, especially in Russia, a rare occurrence of a man of iron will, indomitable energy, merging a fanatical faith in movement, in business, with no less faith in himself".
The Workers' Front of Latvia congratulates all progressive mankind on the 151st anniversary of the birth of V. I. Lenin!